Yesterday I had the pleasure of touring the new Victorian Comprehensive Cancer Centre (VCCC) building in Parkville as an invited guest of the Melbourne Chamber of Commerce. Our hosts from Grocon and Plenary Health showed us around selected areas that were very impressive – not what you may expect of a cancer service!
On entering the 13 story building the stunning internal atrium towers all the way to the roof top garden… a striking feature, but I'll talk about that later. Still undergoing final touches before the moving in day, the building has three zones: health service delivery, research and back of house (administration). Colour coding is a feature of its leading approach to way-finding through the Centre.
With 160 overnight inpatient beds, a 42-bed capacity intensive care unit and 110 same-day beds, the majority of patients enjoy natural light and some of the best views of Melbourne.
There are also a number of outdoor areas – remember the roof top garden I mentioned earlier? It is one of the largest in Melbourne and features mature trees, a BBQ area and spots for quiet contemplation. All are within easy access to a cafe giving patients and families the opportunity to take in some fresh air and sunshine.
The Centre is a collaborative partnership between Peter Mac, Melbourne Heath, Melbourne University, Plenary Health, VCCC, the Australian and Victorian Governments, and looks to be setting the bar high for facilities combining health research and delivery. True to the aim of architects DesignInc to make 'a positive difference to the health and happiness of people's lives,' the design has been created to encourage knowledge sharing, impacting on breakthroughs to deliver next generation cancer treatments.
VCCC is not only a model for health services of the future. It's a great example of how more workplaces could be.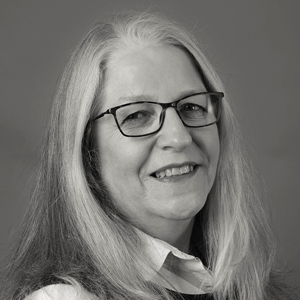 Sandra has in excess of 25 years recruitment and consulting experience within the Health and Human Services sectors across Australia, and internationally in New Zealand and America. She complements her consulting career with industry experience where she worked in a senior Human Resources Leadership role in a major teaching hospital in Boston. Well known for her consultative approach, Sandra has developed a reputation as a leading industry specialist, having placed a range of CEOs and senior executives across the sectors and facilitated initiatives including talent acquisition, talent management and organisational excellence.