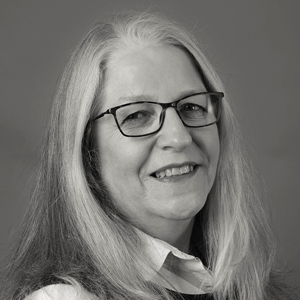 sandra.brown@transearch.com.au
Sandra Brown is a Director at the Melbourne office. She specialises in the Health and Human Services field and brings many years of experience to the team. Sandra not only has national experience but has also worked internationally in New Zealand and America.
She has in excess of 20 years recruitment and consulting experience within the Health and Human Services sectors across Australia and internationally in New Zealand and America. She complements her consulting career with industry experience where she worked in a senior Human Resources Leadership role in a major teaching hospital in Boston. Well known for her consultative approach, Sandra has developed a reputation as a leading industry specialist having placed a range of senior executives across the sectors and facilitated initiatives including talent acquisition, talent management and organisational excellence.
Sandra is an Associate of the College of Health Service Management. Her interests include literature, fine arts and gourmet cooking – she is currently writing a cook book.
"From the first interaction and throughout my experience as a candidate, I have appreciated Sandra Brown's honest and open approach. Clearly committed to ensuring that the best match is made for both the client and candidate, Sandra provided me with invaluable strategic insights and feedback throughout the recruitment process. While I wasn't looking for a change, I am delighted to have been approached and subsequently appointed to a role that fits so well with my values, skills, experience, and qualifications. Many thanks to Sandra for the professional support she provided throughout the recruitment process."
"Sandra has demonstrated understanding of TLC's recruitment needs by providing quality candidates using various sourcing methods that demonstrates integrity and ethical behaviour. She is knowledgeable across all areas of the health industry, be it the public or private sector on a national basis. Sandra has been successful in meeting the needs in the areas of either medical, non-medical, specialist, executive and/or other roles relevant to TLC Aged Care."
"After 10 years with another organisation, the prospect of making a career change, albeit exciting, is a rather confronting one even for an experienced executive manager. Sandra Brown made the process easy by being responsive, informative and encouraging at all stages of the application. So many of the large recruitment agencies seem unable to offer a personalised service and as a candidate you can often feel frustrated by the lack of a response. I am delighted to say this was not the case from TRANSEARCH International Australia and I would not hesitate in recommending you and your team to sector colleagues." Business & Professional Services