The Orxestra® Methodology
TRANSEARCH Orxestra Methodology
TRANSEARCH International utilises a proprietary search process. The Orxestra® Methodology was pioneered and developed over the last 15 years by organisational culture expert Dr John O. Burdett and is unique to TRANSEARCH. It determines candidate 'fit' using five dimensions:
Culture

Performance

Leadership

Team

Integration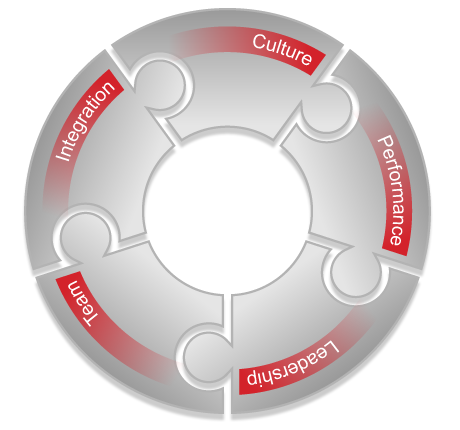 Orxestra® Inc. The dance in front of the drama.
The word "Orxestra" has its origins in Greek theatre. It refers to the space used by the chorus in front of the proscenium (stage) in an ancient Greek amphitheatre (5th century BC). In particular, in Greek drama it was where dance was enacted. When "modern" music came the fore (17th century) this same space was where the musicians were seated … "the orchestra pit."
The Greeks used dance because it expressed through movement, symbolism and imagery meaning and emotion that could not adequately expressed in the dialogue. The Orxestra "dance" invariably contains four movements: the head (direction); the hand (delivery); the heart (development of people); and the spirit (day-to-day dialogue).
In today's turbulent times we believe strongly that to lead is to employ the head; empower the hand; engage the heart; and enrich the spirit. If one of the elements of the leadership dance is either missing or short-changed mediocrity or more of the same is the best that can be hoped for.
For more on John Burdett's Head, Hand, Heart, Spirit Leadership Model please download this excerpt from John's book New Role, New Reality.
This "leadership balance" – be it found coaching a CEO, our on-line 360° feedback instrument, designing a culture intervention or developing role-specific leadership competences – is central to the "Orxestra® experience."
Read more about John Burdett, our Global Advisor on Culture.