Lindsay Craig
Managing Partner, TRANSEARCH International – Perth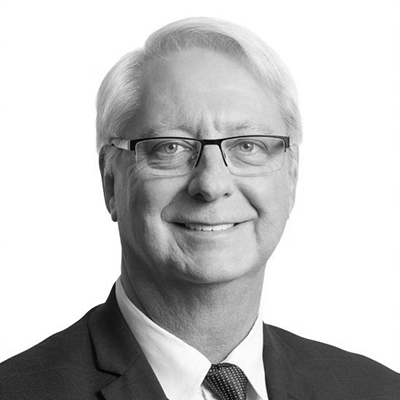 lindsay.craig@transearch.com.au
Level 28, 140 St Georges Terrace Perth WA 6000 Australia
Lindsay Craig is the Managing Partner of TRANSEARCH International Perth. Over 23 years' experience in the retained Executive Search industry has allowed him to build an extensive and valued network of local, national and international executives and directors. He works closely with boards and senior leadership teams on structure, remuneration and talent strategies.
Lindsay is a highly experienced Executive Search professional providing whole of business solutions to clients' high level talent needs. He manages search processes to appoint talented leaders to Board, 'C' Suite and Senior Executive positions, using the TRANSEARCH Orxestra® Methodology.
Based in Perth and operating nationally, Lindsay has completed assignments across many sectors recruiting Chief Executive Officers, Managing Directors, RVPs CIOs, CFOs, COOs, Non-Executive Chairs and Directors, General Managers and Functional Heads. As a result of appointments in the Mining & Resources sector, he has extended his reach into North & South America, Africa, the UK and Russia.
Prior to establishing a successful career in Executive Search, Lindsay held a variety of senior general management roles with large multinationals having led and facilitated M&As, and new business start-ups.
Having strong commercial acumen and broad industry knowledge across numerous sectors, he has an excellent understanding of talent acquisition needs from both an organisational and candidate perspective.
"Lindsay spent the time to ensure that he clearly understood our requirements for a new non-executive director before commencing his search process. He and his team followed a systematic process, kept us engaged throughout, sought our feedback and also managed our expectations in terms of likely people and timing. He contributed a strong data set of candidates and accommodated our suggestions – many of whom he knew personally, which streamlined the process significantly. We really enjoyed working with Lindsay and his team and together we achieved a great response – within a tight timeline. Thank you."
"Working with Lindsay and the TRANSEARCH team was a great experience as a candidate. There was constant communication on the process, regular updates as steps moved forward and excellent guidance on the strengths and weaknesses I possessed as a candidate. I would recommend Lindsay and the team both as a candidate and an employer in the future."
Lindsay Craig's Expertise