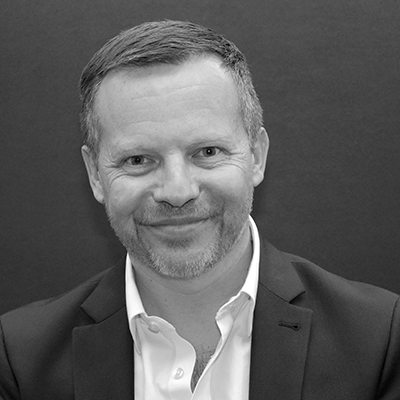 cameron.heaney@transearch.com
Cameron Heaney is a Director of TRANSEARCH International Australia. Over 25 years' experience in the Search & Recruitment industry has allowed him to build an extensive and diverse network of local, national and international professionals, executives and directors. He manages search processes to appoint highly skilled individuals to Board, 'C' Suite and Senior Executive positions, using the TRANSEARCH Orxestra® Methodology.
Cameron grew up in a family surrounded by specialist recruiters; his father was a pioneer and leader in the industry in Australia right through to the mid-1990s. Forging his own path, Cameron started in the industry as an Accounting & Finance specialist recruiter, initially in Melbourne. He took these skills to London and Brighton in the UK, before moving back to Sydney in the late 90s, where he was an integral part of a start-up team to launch the first Australasian office for one of the world's largest specialist recruitment and search firms. He went on to lead a team to internationally recognised success in the lead up to the Sydney 2000 Olympics.
Since returning to Melbourne almost 20 years ago, Cameron has continued to refine his skills and built his reputation in the specialist search and recruitment space. Launching and running his own specialist recruitment firm for over six years before returning to the same international specialist firm as part of the Melbourne Management team, leading a team of professionals focussing on Senior and Executive level Interim and Project based appointments. Over recent years, he has further focussed in the permanent Executive Search space, as the Head of Executive Search for a prominent Australian based firm, managing full search processes for both Blue Chip and SME organisations across the Industrial, Transport, Health, Consumer and Government sectors.
Cameron Heaney's Expertise Business & Professional Services