We are, as some would describe, at a hinge in history. Our lives have changed forever.
COVID-19 has upended and will continue to permanently change our world of work. It's analogous to the airport security checks we undergo now following the 9/11 attacks. That event permanently changed security measures and the way we travel.
Flexible work and hybrid working
The pandemic and associated protocols imposed on us have changed our mindset on many things: from where and how we work, to life and how we live it. During the many lockdowns we have reassessed the importance of our physical health and mental well-being. We've missed face-to-face contact with clients and colleagues, and being able to see family and friends. Covid reminded us we are inextricably connected to nature and the concept of 'getting some fresh air' took on a whole new meaning.
Dr Nicola Powell, Chief Economist from Domain, researched how people have changed their lifestyles in 2020. She found the term "home office" was infrequently searched prior to 2020, yet skyrocketed by 600% at the height of the pandemic. As a result, a home office, study or space to work has become a major consideration when renovating or looking for a place to live.
Leadership and management style
Employers have also had to change the way they communicate and engage with their staff. Authenticity has never been more important. Building trust, value and a feeling of belonging are key to ensuring high employee engagement, satisfaction and retention.
A recent study in the USA by McKinsey indicated that 40% of people surveyed from a broad range of companies and industries indicated they are likely to quit their jobs in the next six months, while 36% of those surveyed had already quit their jobs without a job to go to. For some, toxic leadership was the catalyst; others searched for a new way of working, where work/life balance was the driving force.
At this juncture the most inspiring leaders and managers are undertaking a deep dive into employee needs. Leaders are taking the time to better understand the career progression and developmental needs of their team members, while also seeking opportunities to acknowledge both individual and team contributions.
Contemporary leaders are listening more, learning and making changes – their discussions are relational, not transactional. Initiatives such as Melbourne Airport's 'Come off Mute' program, which I heard their HRD talk about at HR Summit 2020, enable staff to discuss any mental health issues they are experiencing in a safe space.
Organisation culture
The culture of an organisation has also been a key determinant. Has it changed during the last 18 months or does it need to change? TRANSEARCH global advisor on organisational culture and leadership expert Dr. John O. Burdett, says "If you're not managing your Culture, someone else is!"
Virtual communities – created out of necessity while we all WFH – have inspired more effective communication and engagement amongst teams. The pictures my team post on WhatsApp of their daily walks and coffee catch-ups bring me great joy. I love seeing comments about special events being celebrated at home, the photos of hampers and flowers sent to celebrate work anniversaries. I also run a weekly social Zoom exercise class to facilitate fitness, mental health and overall well-being. It gives participants a sense of community. The sweat and smiles are palpable.
Practical initiatives
Now more than ever, team members are seeking a sense of organisational belonging. They want to hear from their manager (and other caring and trusted colleagues) that their contribution is valued. So, check-in with your team members at a deeper level. And when you ask them if they are okay, ask them to rate their response from 1 to 5. This will provide a better sense of how they are really feeling. Check they are not dealing with unmanageable workloads. Seek to better understand your team members' holistically, including how they balance their work commitments and look after themselves. Finally, checking to see that your employees are engaged in their work is not micromanaging – an engaged workforce is essential to the organisation's success.
Have you experienced any other hinges in history? What are some of the interesting initiatives you have seen or are already enjoying in your workplace?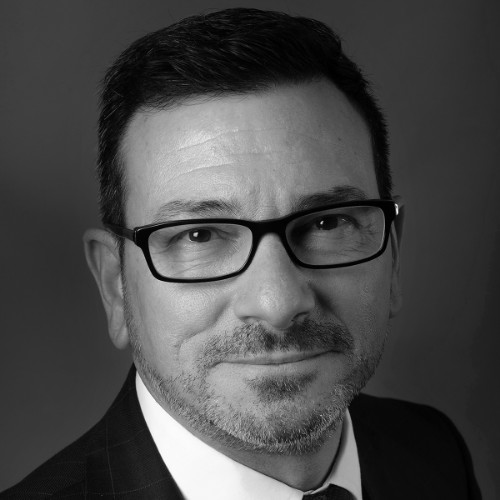 Bill Sakellaris is Managing Director of TRANSEARCH International, one of Australia's newest Executive Search companies and a Top 10 Global search firm. He possesses extensive industry experience having worked in sales and business management positions for multinational corporations such as DuPont and Ciba Geigy. He complements this experience with a reputable profile and deep understanding of executive search, talent management and HR consulting spanning over 20 years.