The most successful executives and senior professionals will always engage with a Search consultant.
Why? Because they know that their next opportunity is highly likely to come from this approach.
Even if it's not front of mind for you or you're not in a position to entertain a new opportunity right now, there is value in taking a call from an executive search professional.
In Executive Search, over 90% of the opportunities worked on are not advertised or promoted publicly, they are often confidential hence the pure 'Search' approach. Search firms only work with clients on an exclusive basis and with a clear mandate. With clarity of client purpose and direction the search process begins using a variety of tools, SaaS, networks and research to identify individuals who best meet the brief.
Once we have considered people's backgrounds, we also consider career trajectory and then reach out to them confidentially for an initial conversation.
I'm constantly in touch with people in my network about opportunities in the market, as well as providing advice on their longer-term career strategy. If it's the first time I've approached you as a prospective candidate, you may be a bit hesitant to take my call. Being headhunted can be quite flattering and great for the ego and that's the correct perspective you should take, it is also a normal part of an executive's career journey so when you receive the call it's natural to question the approach.
To help you decide whether you should be open to a conversation, here are the objections I get from people and the top four reasons why you should take the call:
I am very happy in my current role and I'm not interested in a move right now.
Excellent! This is the response I expect. Taking the call definitely does not signal that you are actively seeking a new role. In a brief five-minute conversation, you will gain valuable insights into your specific sector, and the broader market. That initial connection with me may also be advantageous in the future. Additionally, you may be able to recommend someone in your network who would be very grateful to hear about the opportunity.
I often speak to people who are adamant they are not open to a new opportunity, then the role presented turns out to be such a good fit (it's their dream job!), and they are compelled to explore it further.
I'm worried that having a conversation with a Search consultant could affect my reputation or might be seen as being disloyal.
I understand that trust plays a big part in all the conversations I have. My professional reputation as well as that of our firm and our industry is at stake if this trust is breached. We operate under a strict AESC Code for Professional Conduct. If you are concerned by an approach, have a look at the consultant's profile on LinkedIn, their level of experience and tenure in the industry. A simple online search can verify their credibility, if representing a firm, and its reputation.
Having an initial conversation definitely does not qualify as being disloyal. From my experience, your boss is more likely to take my call. Remember, no one will know about our call until you want someone to know.
I've only recently started in my current role – the timing isn't right for me.
Again, that's absolutely fine – returning the call for all of the reasons above still stands.
If you're new to your current role, you may question why I would reach out to you in the first place. Experience has taught me to not make assumptions – it's not that I wish to disrupt you as you settle into a new role; I can't assume everything is fine and you wouldn't want to hear from me.
Earlier in my career I decided not reach out to a prospective candidate for that reason, only to find they were negotiating their exit due to major changes the international parent company was making in the Australian operations – a move the candidate couldn't possibly have predicted before they took the role. As a result, the candidate (who was an excellent fit for the opportunity) and the hiring organisation I represented, missed out on what could have been an outstanding appointment.
I'm extremely busy, I just don't have time to talk.
Remember, it's only five minutes out of your schedule. It's your career and how you choose to prioritise it is your decision. If you do decide to invest more time, I promise there will be a compelling reason.
Advice for first time candidates?
I often approach and work successfully with executive candidates who have not yet engaged with a search firm during their career. Either they have been promoted within one organisation, secured opportunities through their own network or have applied for roles through traditional job advertisements.
If you are in an Executive, Board or Senior Management role, the reality is that the majority of opportunities (now and in the future) relevant for you will come through a Search approach – most likely at a time when you are not actively looking. Not engaging with us excludes you from the majority of exciting yet 'invisible' opportunities. Can you (and your career) afford this?
You might be the next person I reach out to. In the meantime, please feel free to connect with me on LinkedIn.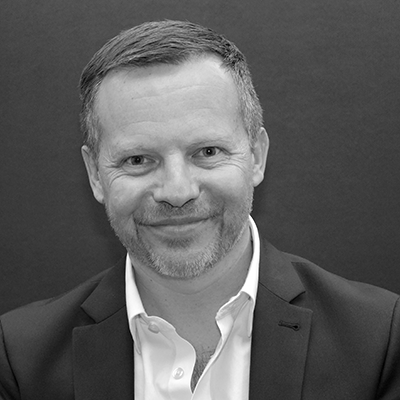 Cameron Heaney is a Director of TRANSEARCH International Australia. Over 25 years' experience in the Search & Recruitment industry has allowed him to build an extensive and diverse network of local, national and international professionals, executives and directors. He manages search processes to appoint highly skilled individuals to Board, 'C' Suite and Senior Executive positions, using the TRANSEARCH Orxestra® Methodology. Read more…