As the population ages, the profile of leaders change. After years of steady growth –  albeit with a few scares, like "the recession we had to have" – Baby Boomers are starting to retire and Gen X are filling more and more senior leadership positions with measured and meaningful skills they learnt along the way.
Boomers brought independent goal oriented and self-actualisation into the work place – not relying on others to get things done, self-made and proud of it! They adjusted the world around them to get the outcome they wanted.
Gen X bring technology and flexibility to the fore, aiming for work-life balance. Doing it their way, but retaining the traditional beliefs of home ownership and a comfortable affordable lifestyle. They are educated and have driven specialisation, creating a whole new vocabulary of work terms such as specialism and workforce to cope with specialist project and change management, moving away from the more generalist skillset.
But what about Gen Y, or as they are increasingly being referred to, Millennials? What will be their way of working and have we even considered what legacy they will leave?
Having read a number of academic papers recently, several things have come to light:
The employee experience is now as important as culture and engagement, which can be defined as seeing the world through your employees' eyes, staying connected and being aware of their major milestones. The experience is a large part of their engagement.
They are very much into the sharing economy – there is an expectation that they will use share hire vehicles and not own a car. They may invest in a group owned house rather than owning their home on their own. In a bid to make things more affordable in the UK, a lot of investment has gone into "house in multiple occupation", with individuals renting areas in the same premises on separate leases.
They are highly educated, but carry large debt, which as a result eats into their income for many years after they enter the workforce.
A large number are likely to leave their jobs in the next two years, as they don't feel their leadership skills are being developed enough.
Millennials are often unkindly referred to as an entitled generation, wanting to progress before they have paid their dues, seeing themselves at the centre of the universe. But when you look at job availability, housing affordability and the high level of education debt they carry, is it really any wonder they are concerned about themselves?
The continued growth and success of your organisation depends on investing in the future generation of leaders. It may be timely to review your strategy to engage Millennials and other aspiring executives.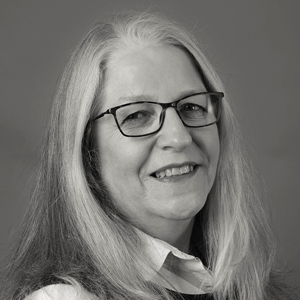 Sandra has in excess of 25 years recruitment and consulting experience within the Health and Human Services sectors across Australia, and internationally in New Zealand and America. She complements her consulting career with industry experience where she worked in a senior Human Resources Leadership role in a major teaching hospital in Boston. Well known for her consultative approach, Sandra has developed a reputation as a leading industry specialist, having placed a range of CEOs and senior executives across the sectors and facilitated initiatives including talent acquisition, talent management and organisational excellence.