It's getting harder and becoming less prudent to rely on traditional indicators of senior managerial potential. In a recent Harvard Business Review paper, it was discovered after analysing nearly 5000 job descriptions for C-suite roles that securing a CEO role today is no longer all about industry and financial expertise. This applies to not only CEOs, but for other key leaders in the C-suite. Companies are now seeking leaders with strong social skills.
These changes represent a challenge for executive recruitment because the capabilities required of top leaders include new and often "softer" (I prefer human or social) skills that are rarely explicitly recognised or fostered in the corporate world. Social skills include self-awareness, the ability to communicate well and to work with diverse types of people and groups.
What should organisations be doing to face this challenge? A critical first step is to develop greater clarity about what it now takes for C-suite executives to succeed. The evolution of skills requirements in the C-suite parallels developments in the workforce as a whole; more and more jobs require highly developed social skills.
Another huge challenge for CEOs and other senior leaders is dealing with issues of diversity and inclusion – publicly, empathetically and proactively. This demands strong social skills, and executives who possess them are at ease among their various employee groups, make them feel heard and most importantly, nurture an environment in which diverse talent thrives.
Companies today better appreciate the importance of social skills in executive performance, but they have made little progress in devising processes for evaluating a candidate's proficiency in those skills, and determining their aptitude for further growth. Few companies invest in training to improve the interviewing skills of staff involved in recruiting, least of all senior executives and independent directors, who are presumed to have the background and perspective necessary make sound judgements. They might mistakenly assume that those individuals possess broadly applicable social skills based on reputation or because they connected easily with them at interviews.
Obtaining references is also problematic; the people typically conducting C-suite interviews and those providing references are likely to be part of the same small, homogeneous networks as most of the candidates, which significantly heightens the risk of bias in the decision-making process.
To better evaluate social skills, some companies now employ psychometric assessments, which are designed to measure personality traits and behavioural style, these can help establish whether someone is outgoing and comfortable with strangers, but they shed little light on how effective that person will be when interacting with various groups.
The criteria that companies have traditionally used to size up candidates for C-suite positions (including work history, technical qualifications and career path) are of limited value in assessing social skills. Companies now need to create new tools if they are to establish an objective basis for evaluating and comparing people's social competencies.
TRANSEARCH, as part of our Orxestra® Methodology, offer a suite of proprietary tools that together, maximise the 'fit' of a leadership appointment and promote leadership balance. For example, we use a Leadership Competency exercise based upon fundamental areas of leadership (thinking, executing, engaging and inspiring), enabling us to determine the leadership competencies and deliverables for the role in question.
Increasingly boards of directors and company executives will need to develop and evaluate the social skills of not only individual leaders but the C-Suite as a whole. Weakness or ineptitude on the part of anyone person on the team will have a systems effect on the group and especially the CEO.
If you would like to know more about assessing leadership competencies or assistance with an executive search for your organisation, please contact me or connect with me on LinkedIn.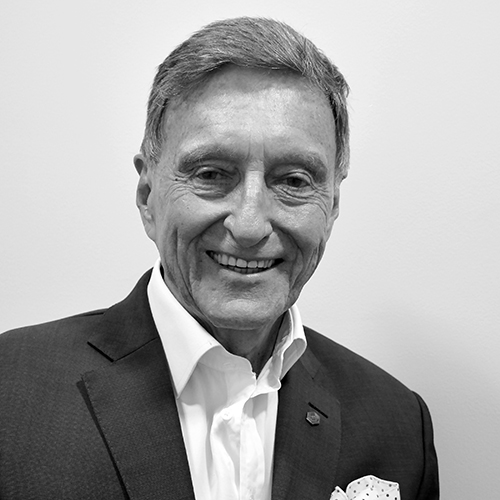 With over 21 years of experience in executive search, Bill Haggerty specialises in recruiting Senior Executives across the Manufacturing, Engineering, Transport and Infrastructure sectors. Typical roles include CEOs, CFOs, Logistic & Supply Chain Directors, Project Directors and General Managers. He is an active member of Engineers Australia and is committed to promoting the engineering profession and gender diversity within engineering. Bill is a Fellow of Engineers Australia with Chartered and EngExec status and a Graduate of the Royal Melbourne Institute of Technology in Civil Engineering and Management. He has a very broad commercial background with extensive management, business development and project management experience gained in Australia, the Middle East and Asia.