The difference between equity and equality and why it matters
Every year on International Women's Day, I reflect on how far women have come in the workforce compared to my mother's generation and the advances I hope we will make by the time my children enter the workforce. In contemplating this year's theme, "Embrace Equity", I realized how much I have focused on equality in the past, so this felt like a timely opportunity to shift the narrative. I am passionate about DE&I and have invested significant time educating myself on this important topic – how had I not addressed gender equity? Do people understand the distinction between these related terms?
What is the difference between equity and equality?
While the terms equity and equality may sound similar, the implementation of one versus the other can lead to dramatically different outcomes  for marginalized people. Equality is about giving everyone the exact same resources and opportunities. Equity recognizes that each person or group has different circumstances and allocates the resources and opportunities needed to reach an equal outcome. In other words, equality is the end goal. Equity is how we get there.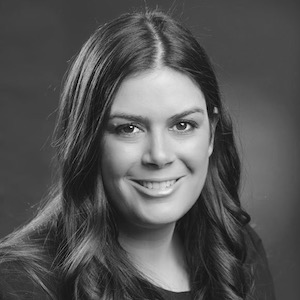 Jessica Pezim has recently joined Bedford as a Principal Consultant. Prior to joining Bedford, Jessica worked at Canadian Imperial Bank of Commerce in Human Resources focusing on talent. She was most recently a Director in the Executive Talent Management Group where she supported Capital Markets, Commercial Banking and Wealth. In previous roles she lead Campus Recruitment and Student Programming for Capital Markets which grew to leading the Campus Recruiting efforts enterprise-wide for CIBC. Jessica holds a Juris Doctorate from Osgoode Hall Law School, an MBA from the Schulich School of Business and a Bachelor of Management and Organizational Studies from Western University. She is called to the Ontario Bar Association and is a member of the Law Society of Ontario.