My successful onboarding Without Breaking Stride
Over the years I have provided counsel to many executives considering a new role. In the past, some of the Executive Search processes I have managed included an onboarding component as part of the service, with an executive coach and formal onboarding program. Others have stopped short at the signing of the employment contract, leaving the employer and the new employee to take on this joint responsibility.
Either way, onboarding is a critical part of the success of the individual and the hiring organisation. It is said that as much as 40% of executives hired across industry at senior levels have failed or quit within 18 months.[1] The cost of this misalignment is said to be between two and half and ten times their salary.[2]
I have been prescribing the value of onboarding to others for many years. Having recently changed jobs myself – joining TRANSEARCH International Australia earlier this year – I find myself having to take some of my own medicine.
Before joining TRANSEARCH, I was fortunate to meet Dr John O. Burdett, our Global Advisor on Culture and Leadership. John has worked in more than 40 countries, for world leading Bluechip companies, and is an author of over ten best-selling books. Little did I know then that I would be studying his playbook for moving successfully into my new role. It's called Without Breaking Stride.
The book covers all the things I know I should be doing; those that I have provided counsel on in the past, without having really formalised them. The Without Breaking Stride Workbook and Program is part of our successful leadership onboarding that forms part of the TRANSEARCH integration process. It lists the important steps that one should focus on during the transition into a new role, providing detailed instructions to help an executive map out their onboarding program and imbed it into their daily routine.
It actually takes discipline to remember to take that prescribed pill every morning, more so than I thought, because I just want to get on with things! Here's how I went with some of the tasks:
Landing and letting go – This was a bit harder for me than I appreciated, with no break in-between jobs to collect my thoughts, I have had to hit the ground running. New systems and processes, new search assignments, different people and culture.
Building a constituency – Care is needed because those you meet will view you initially through an imperfect prism of anticipation. In the past I predominantly conducted domestic searches, now I have a global structure, a local team and international partners to collaborate with. Our first Global Industry Practice Group Teams meeting was at 4am Perth time!
Understand the strategy, but know the culture – I saw this play out before my eyes when participating in an internal Culture Mapping session as part of our own professional development.
There are many more components to the onboarding process, but the overall aim is to de-risk the chance of becoming a mis-hire statistic. I always remember an interview between a market analyst and a departing CEO of an ASX50 company upon his announcement of his resignation. When asked what the CEO thought about the 10% drop in the share price of the company upon the news of his departure? His response was priceless: "Well, it's better than it is going up."
I'm looking forward to the challenge of realising my dream role in our newly established Perth office. If you would like more information about how TRANSEARCH can assist your organisation with talent acquisition and onboarding or for a confidential career discussion, please connect with me or your local TRANSEARCH Australia Consultant.
How's your personal equity in your organisation, is it going up?
---
McKinsey & Co.: 27%-46% of executive transitions are failures or disappointments.
Bharucha, Kruti and Dial, Nikita, "Corporate Finance: The cost of poor leadership transitions",
CEB Blogs, cebglobal.com, 29 October 2013
Forbes & HBR: The cost of replacing an executive can be anywhere between 2.5[11] to 10[12] times their salary.)
Fatemi, Falon, "Forbes: The True Cost of a Bad Hire – It's More Than You Think",
28 September 2016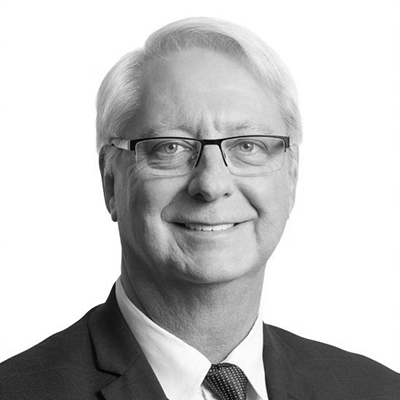 Lindsay Craig is the Managing Partner of TRANSEARCH International Perth. Over 23 years' experience in the retained Executive Search industry has allowed him to build an extensive and valued network of local, national and international executives and directors. He works closely with boards and senior leadership teams on structure, remuneration and talent strategies. Based in Perth and operating nationally, Lindsay has completed assignments across many sectors recruiting Chief Executive Officers, Managing Directors, RVPs CIOs, CFOs, COOs, Non-Executive Chairs and Directors, General Managers and Functional Heads. As a result of appointments in the Mining & Resources sector, he has extended his reach into North & South America, Africa, the UK and Russia. Read more…