Opening the TRANSEARCH International Global Conference in Rome last month, our Chair Ulrich Ackermann quoted Mahatma Gandhi: "The future depends on what you do today."
Gandhi's statement perfectly underpins the conference themes: Resilience, Reinvention and Refocus. Uli went on to say, "The enormous health, economic, and humanitarian challenges for the past two years have led to a great disruption that has challenged businesses around the world to reinvent their organisations with an orientation towards sustainable growth, resilience and purpose."
Rome is one of the 60 cities worldwide in which TRANSEARCH operates. Travelling from Australia, my colleagues and I felt very privileged to be attending this year in person, after not having been able to meet face-to-face with our international colleagues for the last two years. Eighty executive search consultants from around the globe attended, providing a meaningful and insightful forum for knowledge sharing and engagement. Our strategic advisor, Dr John O. Burdett stated, "As we move further into the realm of ongoing disruption, the need for reinvention, resilience, responsiveness and resourcefulness have become organisational and leadership imperatives."
Coming off the back of a very challenging period during the pandemic, resilience and re-invention came to the fore. Finding a new way forward, or pivoting and identifying new revenue streams, was critical for many. If covid did anything, it created an opportunity for reinvention. Some examples were specific to the peak of the pandemic, such as hotels for the homeless and gin distilleries converting their production lines to make hand sanistiser. Other creative examples include Streeteateries (converting parking bays to outdoor dining) and cocktails to go, whilst some initiatives remain, such as online education and Telehealth.
To capitalise on opportunities and take advantage of the Great Disruption, it has been necessary for leaders to rethinktheir role and purpose of their organisations. Personal refocus and reflection included making signification lifestyle decisions about work, community and family. During the height of the pandemic leaders were challenged by the health and safety of their teams, providing online access to technology and ensuring business continuity. With much of this now resolved or permanently in place, it's time to focus on a new and evolved strategy.
During the conference four key trends about leaders and their teams were shared. Some have already commenced the journey towards aligning their teams and the organisation. They were:
Building More Resilient Organisations – Leading collaboratively across the organisation; leaving a legacy; pursuing opportunities for sustainable growth; and embedding organisational resilience and flexibility.


Humanising Work and Workplaces – Adapting the nature and structure of work itself to unlock and support the full potential of the workforce.


Unlocking the Value of Digital – Capitalising on the pervasive digital shift; making investments to generate new sources of value.


Being Market Oriented – Understanding what customers value.
These themes must be understood in the context of evolving global shifts and circumstances that are shaping individual, societal and business behaviour and will of course vary cross industries and geographies.
Presenting on a very current theme, Barbara Ghinassi, Head of Global Talent Management & Development at IGT and Paola Boromeim, Executive Vice President Human Resources and Organization at SNAM spoke about how their organisations embraced, supported and encourage Diversity, Equity and Inclusion in their respective workplaces. We will share more on this theme in next month's TRANSEARCH Insights.
I was particularly proud of my Australian team who won five awards this year, which included Customer Service Excellence, Brand Development, Regional (Asia-Pacific) Development, Top Performer Award (Silvana Pardo) and the Golden Globe Award (Office of Distinction), presented at a Gala Dinner. Furthermore, 2022 marked TRANSEARCH's 40th anniversary, a significant milestone representing our longevity in sector, international collaboration and knowledge sharing, and service to the global business community.
No conference would be complete without networking opportunities and team activities, and when in Rome… pizza making! Being in Europe, of course meant lots of hugging and kissing (on both cheeks) which could have made for a potential super spreader event, but I am pleased to report that not a single person walked away ill (well at least not from Covid).
Our Global Conference was an incredible event that brought together people from a wide range of backgrounds and experience. It reminded us that people are social animals, and why getting together is so important. The event nurtured emotional connection, knowledge sharing, collaboration and learning. It also provided us insights into global trends and the opportunity to bring home new talent and attraction products and services. This included Why Do You Stay, a talent retention assessment developed by our strategic advisor, John Burdett, who remined us, "You can't attract top talent, if you can't keep top talent."
I hope you too are bringing your teams together for that emotional connection, learning and sharing of new ideas.
Are you building a more resilient organisation? How are you retaining your top talent?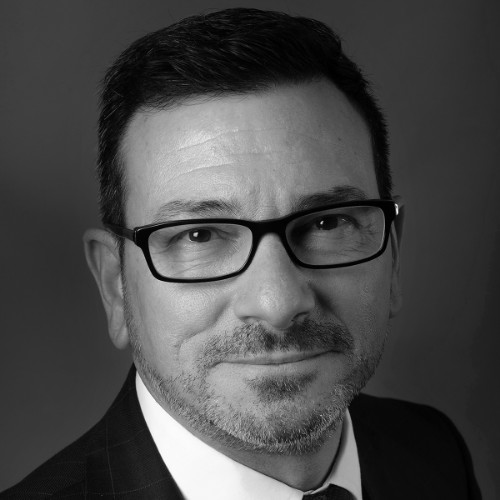 Bill Sakellaris is Managing Director of TRANSEARCH International, one of Australia's newest Executive Search companies and a Top 10 Global search firm. He possesses extensive industry experience having worked in sales and business management positions for multinational corporations such as DuPont and Ciba Geigy. He complements this experience with a reputable profile and deep understanding of executive search, talent management and HR consulting spanning over 20 years.