I recently sat down with a number of CEOs from the Health and Human Services sectors to see what they had learnt from the COVID-19 pandemic. What would they do differently, if they had the opportunity to do so, and what did they think the next 12 months would bring?
Across the sectors there were a number of themes that showed the similarity of the obstacles faced by all, which highlighted the different approaches that helped get organisations through.
Hospitals and Healthcare
During the early days of the pandemic, when government messaging was unclear, changed direction daily and varied between state and federal health departments, communication was a key concern. The need to be clear, concise, genuine and caring in how you delivered a message – whether to staff, patients or the broader public – was particularly important for leaders in Hospitals and Healthcare.
"Be open and honest with exhausted staff and acknowledge things will continue to be difficult."
At times command and control became the default management style in response to the tough lockdown measures. As a consequence, this has led to a generation of staff lacking the confidence to make decisions at the local level who will now need ongoing training and development to re-equip them to perform under 'normal' circumstances.
Once established, hospitals were able to deliver consistent messaging about protocols for dealing with COVID cases, wearing of PPE, isolation measures etc. Messaging from the Victorian Government was clear, although not everyone agreed with the harshness of some of the rules, such as restrictions placed on visitation. Staff pulled together, donned their PPE, held their patients' hands and were lauded as heroes by the general public.
Aged Care and Disability Services
Conversely, Aged Care and Disability services under federal government control, were left to work things out for themselves – there were no established plans or protocols to deal with a pandemic. Staff wanted to ensure residents still had contact with their loved ones, while also enjoying a reasonable quality of life in their aged care facility. However, after a number of tragic outbreaks with dire consequences, strict controls were put in place to stop potential infections. Stories did the rounds about the organisations that run aged care services restricting residents to their rooms with no interaction with other residents – let alone the outside world. Most media reporting was misleading. While facilities followed the government directives they were mandated to follow, the broader communication from the federal health department to the general public was not as clear.
"Leadership popped up everywhere and not just from those people with manager titles."
All of this saw CEOs in the aged and disability sector become more visible to their staff. They held regular town hall type presentations (for the most part on-line) and offered their staff the opportunity to ask questions. They wrote letters to residents and their families to keep them informed of what they as an organisation were doing, and provided ongoing updates about any changes to care and quarantine directives.
Across all sectors leaders needed to be seen as authentic and decisive in their decision making. They needed to reassure staff that they would get through this, that their efforts were appreciated and individual challenges mattered.
"Remember to ask your people what they want – avoid the tokenistic free fruit and coffee, engagement is about much more than that."
CEOs now have the opportunity to celebrate and recognise their teams face-to-face, with the return of in-person functions in Australia. As for their hardworking staff, many have had little or no break from the rigors of the pandemic. Typically, frontline staff only stayed home when they or a member of their family had COVID, and more recently influenza, which has come back with a vengeance!
What would they do differently?
Preparedness is key. Had they the opportunity to 'do over', many CEOs responded that they would have liked to see plans and protocols in place that ensured a wholistic and united approach to addressing the pandemic: earlier vaccinations; equitable access to PPE; consistency between governments. This would also have allowed a more orderly rollout and less visible stress from management that unnerved some staff and saw the leadership teams losing sleep.
Where to now?
As a result, Healthcare providers are making use of the technologies that have been introduced during the pandemic, such as Telehealth, without losing sight of the human touch. Providers are continuing to develop home-based care, including hospital in the home, and are open to different models of care.
"Recognise the whole person – not just the worker"
Operating in a pandemic is costly, not only on staff but also for the additional resources needed – temporary staff to backfill vacant nursing shifts (if allowed under the governments rules), PPE, hospital beds, medications… and all of these things need to be planned for well into the future. From a workforce perspective, providers and unions need to look at different workforce models that better meet the needs of residents; clients and patients.
Above all, leaders in Health and Human Services sectors reiterated the need to be open, honest and "put people – be they staff, patients or residents – at the centre of decisions you make and actions you undertake". It's obvious the people working in these sectors are amazing. They have given so much for so long and the leadership are forever grateful.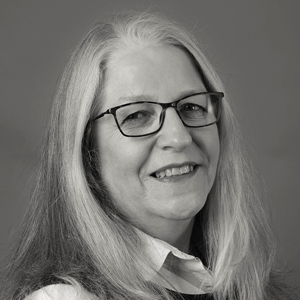 Sandra has in excess of 25 years recruitment and consulting experience within the Health and Human Services sectors across Australia, and internationally in New Zealand and America. She complements her consulting career with industry experience where she worked in a senior Human Resources Leadership role in a major teaching hospital in Boston. Well known for her consultative approach, Sandra has developed a reputation as a leading industry specialist, having placed a range of CEOs and senior executives across the sectors and facilitated initiatives including talent acquisition, talent management and organisational excellence.