The global demand for talent is rising, with the effects of the pandemic continuing to reshape the professional landscape. The most effective way of engaging and building talent in an organisation is through its leadership – but what happens when the leadership team is also affected by talent shortages and gaps?
Recently a Chief Operating Officer (COO) in an expanding regional industrial sector business signaled to the Chief Executive Officer (CEO) and the Board that they were likely to retire in twelve to eighteen months time. The executive had not formally resigned; however, they wanted to be open with the organisation about their intentions. As a key member of the leadership team, the organisation had identified the role of COO as being 'mission critical'.
In consultation with the CEO and the Chief Human Resources Officer (CHRO), TRANSEARCH was engaged to conduct a confidential talent scouting assignment on behalf of the organisation.
Talent Scouting is a unique service from TRANSEARCH International that involves working with organisations to identify their mission critical talent and mitigate the risks of attrition. Extending to a research-based approach similar to an executive search process, talent scouting allows us to accurately define, map and engage 'best fit' talent in the market before a specific vacancy has been confirmed.
With our in-depth research capability, TRANSEARCH not only mapped and identified ideally suited talent in the international market, our team made discreet contact with the most appropriate candidates, gauged their potential interest in future opportunities and kept an open line of communication with them in the interim. When the COO officially announced their retirement, the organisation was well placed and well advanced in their executive search process, allowing TRANSEARCH to deliver an accelerated and efficient process through to appointment of the successful candidate.
Having the foresight to participate in talent scouting allowed for a smooth transition from the incumbent to the new COO, positioning both the newly appointed individual and the organisation for continued growth.
In a global market where demand for executives is also continuing to grow, top candidates are increasingly in a position where they have more confidence about their value and greater choice over their career options – both in terms of who they work for and on what terms they are engaged. Attracting and retaining mission critical talent amongst these factors is crucial for the success of any organisation.
Talent scouting facilitates agility in a disrupted world and speed to market in a candidate short environment. When it comes to leadership appointments, further advantages are a direct connection to our full Executive Search process and integration with our unique Orxestra® products – a suite of proprietary TRANSEARCH tools that together, maximise the 'fit' across areas such as culture and team as it pertains to a leadership appointment.
Talent scouting is particularly powerful when considering succession, longer term leadership transitions or in anticipation of a milestone business event (such as acquisition, IPO or major contract/tender win). Talent scouting completes TRANSEARCH's unique approach to senior leadership and executive appointments, with a focus on maximising 'fit' and minimising risk in the hiring process.
As business conditions evolve and the global demand for Talent continues to rise, effective succession planning is becoming inherently linked to organisational performance and success – or failure. As you stop to consider, how would you rate succession planning in your own organisation? Is it time to rethink succession? Does it identify 'mission critical' positions and does it consider external talent?
Connect with Cameron or your local TRANSEARCH Australia Consultant to discuss Succession and the ways in which Talent Scouting can compliment our Executive Search processes.
Further reading:
10 Succession Failures and How to Avoid Them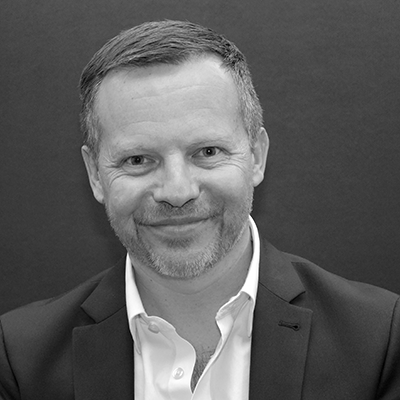 Cameron Heaney is a Director of TRANSEARCH International Australia. Over 25 years' experience in the Search & Recruitment industry has allowed him to build an extensive and diverse network of local, national and international professionals, executives and directors. He manages search processes to appoint highly skilled individuals to Board, 'C' Suite and Senior Executive positions, using the TRANSEARCH Orxestra® Methodology. Read more…