Quadruple the amount of time you give to culture
"Culture is the glue that binds an organization together and it's the hardest thing for competitors to copy. As a result, it can be a lasting source of competitive advantage."
— HBR
Creating a winning culture will call on a very different type of skill set than is traditionally called upon by a CEO. You need the capacity to listen, empathy, and compassion to grasp the nuances of a winning culture and integrate each of them into your day-to-day operations.
"Culture" can sound esoteric and hard to wrap your hands around, but it's not so complicated. You can manage and measure a winning culture by spending time on it. In fact, whatever time you're currently spending on culture, quadruple it.
Be honest with yourself about where your culture is today. Find a clear vision for where you want it to be a year from now and then map an achievable action plan with the steps you'll take as an organization to get there. Think about how this vision comes together on a day to day basis, how will it change the way you attract and assess new talent coming into your organization? Will it change the leadership competencies you encourage, develop and reward in leaders?
Action plan: Don't "hang your hat" on positive engagement survey results. These type of surveys speak to the current climate of the organization at a given point of time and are not your culture. Identify where you need to be to WIN in the next 3-5 years and what needs to change with your current culture to best enable you to get there. Talent acquisition should be focused on hiring for the emerging culture.
Hunt down outdated bias in your HR systems
"The most successful organizations will equip employees with what they need to make, measure, and sustain progress on diversity and inclusiveness."
— Forbes
We know that companies are far more successful and innovative when they leverage diverse talent, and that it is no longer acceptable for "diversity" to be a keyword.
A CEO must possess an authentic intention and a solid plan for integrating diversity into every level of their organization and culture, and the new standards for diversity include diversity of experience and thought, in addition to physical and gender diversity.
Action plan: Consult with your CHRO and Talent Partner to re-examine how your organization attracts, assesses and onboards talent to ensure diversity and inclusion are being facilitated systematically with the highest-possible standard for democracy. 
Listen to your head… but follow your heart
"True leadership stems from individuality that is honestly and sometimes imperfectly expressed… Leaders should strive for authenticity over perfection."
— Sheryl Sandberg, COO, Facebook
Humility, empathy and masterful listening skills are all part of a mindful business practice and essential components for fostering a culture of disruptive innovation.
Mindful business isn't a theory or a philosophy, it is a series of decisions you can make to drive buy-in, help people feel heard and part of a movement bigger than themselves. Mindful business is a means for making every member on your team feel safe to come up with big ideas.
Surround yourself with people that compliment your development areas and create influence with leadership. Learn what you need to know and not what your ego wants you to hear.
Action Plan: Read "The Mind of The Leader: How To Lead Yourself, Your People, and Your Organization for Extraordinary Results" by Rasmus Hougaard and Jacqueline Carter for Harvard Business Review Press. "The Mind of the Leader" offers a radical, yet practical, solution. To solve the leadership crisis, organizations need to put people at the center of their strategy. They need to develop managers and executives who lead with three core mental qualities: mindfulness, selflessness, and compassion.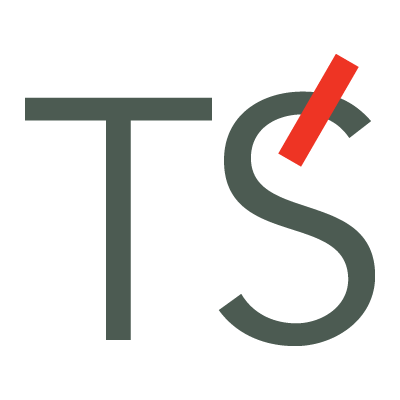 TRANSEARCH International is one of the leading executive search organisations in the world. Headquartered in Europe, we have representation in The Americas, Asia Pacific, Europe, Middle East and Africa. Our global presence allows us to service companies around the world – covering all the major industry sectors. For over 40 years TRANSEARCH International has, as passionate experts in the executive search and leadership consulting industry, built leadership teams for our clients.