TRANSEARCH Australia recently partnered with Gadens to host WFO/WFH – Making it Work, a breakfast seminar, with presentations from Executive Search expert Bill Sakellaris and Employment Law specialist George Haros.
Senior leaders and executives came together in person (in between Melbourne lockdowns, in a covid safe environment) for an interactive presentation with Q&A, exploring the legal and culture imperatives and opportunities in the new workplace. It was an excellent opportunity for us to share our insights on this prominent topic, with healthy discussion and feedback from a full room.
The themes covered continue to be amongst the most discussed business topics globally – with a constantly evolving narrative.
In a recent article by McKinsey & Company, It's time for leaders to get real about hybrid, a McKinsey global survey found that "more than three quarters of C-Suite Executives report that they expected the typical 'core' employee to be back in the office three or more days a week". In stark contrast, nearly three quarters of around 5,000 employees McKinsey queried globally "would like to work from home two or more days per week, with more than half wanting three or more days a week". Clearly with such a difference in expectations, it will take time and considerable consultation to settle into a new rhythm.
As the survey demonstrates, now more than ever, leaders need to be placing culture at the forefront to successfully move their organisations forward (see our article Why it all comes back to company culture for more about this). As the covid fog starts to lift and we gain more clarity on what the new reality may look like, culture – and how it relates to talent attraction and retention – will be critical. Microsoft's recent Work Trend Index found that "over 40% of workers globally are considering leaving their employers by the end of the year" – a staggering figure that stands as a stark warning bell for the months ahead.
Below you will find a summary of the key points covered in our WFO/WFH Making it Work… seminar presentations, as well as some relevant resources for further reading. I would welcome any comments or contributions you might have to continue the conversation. Please feel free to comment on the post below, connect with me via LinkedIn or engage with TRANSEARCH Australia through one of our social media channels using the hashtag #WFOWFH.
TRANSEARCH
Bill Sakellaris
Managing Director, TRANSEARCH International Australia
Culture enables strategy – it's your only sustainable competitive advantage. Assess your organisational culture and harness it to deliver successful outcomes.
Talent retention and attraction is a key challenge. The 'balance of power' between employer and employee has shifted. Revisit, refresh and restate your Employee Value Proposition (EVP).
Flexible arrangements, collaborative workspaces, ongoing learning & development and networking events will encourage a to return to the office.
Disruption has forced many to rethink their business models. Customer expectations have changed. Consider your strategies for service delivery, technology infrastructure, and cybersecurity.
Lead with optimism, be guided by your purpose and keep the bigger picture in mind. Act on data, not dates.
Engage individually with your workforce, to really understand their concerns and how they can maximise their own individual performance and potential.
Review all of this in 6 months' time
Further reading
Why it all comes back to company culture
Making sense of business strategy beyond COVID-19
Three Tips to Flourish in the Hybrid Working World
GADENS
George Haros
Senior Partner, Employment
Employers may lawfully be able to require employees to return to the workplace as long as they are not being exposed to health and safety risks (or exposure to COVID-19).
It is unlikely employers can require employees to be vaccinated. However, certain industries (in high risk areas) must be aware of public health orders. 
Consult with your employees, take feedback onboard, communicate your plans and ensure all employment obligations are met. Carefully consider flexible working arrangements and requests.
Comply with public health orders, while considering your operational needs. Who needs to be in the physical office? Can you implement staggered shifts? Is ongoing WFH viable?
Workplace Health & Safety (including mental health and wellbeing) is more important than ever. WHS also applies when working from home. Does your organisation have a WFH policy?
Update your policies and procedures and ensure any changes to employment arrangements are documented in writing and considered when employees return to the office.
Further reading
What can businesses ask individuals about COVID-19 vaccinations?
Gadens Employment Advisory Services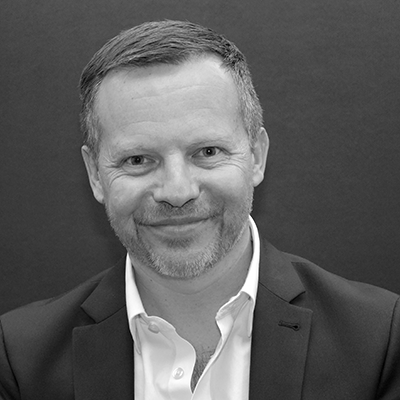 Cameron Heaney is a Director of TRANSEARCH International Australia. Over 25 years' experience in the Search & Recruitment industry has allowed him to build an extensive and diverse network of local, national and international professionals, executives and directors. He manages search processes to appoint highly skilled individuals to Board, 'C' Suite and Senior Executive positions, using the TRANSEARCH Orxestra® Methodology. Read more…