I often work with clients who say that cultural fit is important. Yet, when asked to explain their culture, they find it hard to put it into words.
The understanding at Board level can vary greatly from that of the internal leadership team – which can also be an indicator that the Board is not as involved with the business as it needs to be. Equally, the executive may not be fully disclosing what is happening internally.
It is difficult for a Board to ensure it is fully aware of the real culture of a business. Its visibility is limited by the very nature of being removed from the day-to-day operations of the organisation and Board members interacting with general staff can be seen as too operational. Strategic planning sessions and independently facilitated workshops can offer an ideal opportunity to gain a collective definition of culture. Once this is established, you can define what you want the culture of the business to look like in the future and plan how to get there. Ideally this an exercise that would be conducted regularly (I recommend every 2-3 years) as culture flexes, depending on a wide range of internal and external influences.
However, more often than not, it's only when recruiting a senior executive role that we see the definition and measurement of culture being taken into serious consideration.
Over many years, TRANSEARCH International have developed a unique set of tools that has enabled organisations to clearly articulate what they are looking for when hiring, based on a clear definition of their current culture. Using our unique methodology, we help Boards and senior leaders understand how things are really done around here, not just what we say should be done around here. In many cases the results have come as a great surprise and on occasion, have generated robust debate!
Once you have done the exercise, what do you do with it?
Working with clients to affect substantial culture change has been very rewarding. Their teams become more agile, self-directed and high performing, and it creates places where people want to work. As previously mentioned, this is generally utilised when identifying suitable replacements for senior staff. Imagine what could happen if you were already on the culture change journey…
How proactive is your organisation on measuring and managing your culture?
To find out more about the TRANSEARCH Orxestra® Methodology, please contact me or connect via LinkedIn.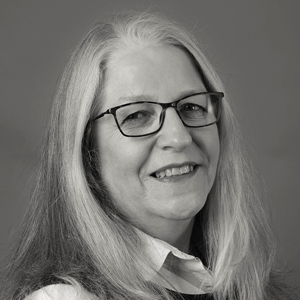 Sandra has in excess of 25 years recruitment and consulting experience within the Health and Human Services sectors across Australia, and internationally in New Zealand and America. She complements her consulting career with industry experience where she worked in a senior Human Resources Leadership role in a major teaching hospital in Boston. Well known for her consultative approach, Sandra has developed a reputation as a leading industry specialist, having placed a range of CEOs and senior executives across the sectors and facilitated initiatives including talent acquisition, talent management and organisational excellence.