Remember when your business plan was the holy grail on market strategy? A good strategic plan defined the best way to achieve success, which relied on superstar recruits all reporting in to a leader who represented the hierarchy, often far removed from operational activities and the culture amongst the people involved in day-to-day production and delivery of the goods or services its customers bought.
There's an evolutionary shift taking place in leading organisations, says organisation culture expert and designer of the TRANSEARCH Orxestra© methodology, Dr John O. Burdett. He's not just talking about a better way of approaching 'how we do things around here'.
Discussing the effective recruitment of executives, John Burdett describes senior leaders with a different mindset about what it means to lead, an attitude which has changed dramatically over the last ten years. His observations (tabled below) can be translated into leadership competencies, which are detailed in John's book, The A-Z of Organisation Culture, launched in Australia at our seminar series earlier this year. In fact assessing those essential dimensions of leadership including employing the head and engaging the heart, are fundamental to the Orxestra© Methodology.
12 ways leadership has changed in the last ten years
| | |
| --- | --- |
| Leadership 2006 | Leadership 2016 |
| The 'plan' | Strategic scenarios |
| Superstars | Super teams |
| Strategy drives culture | Culture enables strategy |
| The team works for the leader | The leader works for the team |
| Structure: hierarchical | Structure: network centred |
| Team: homogeneous | Team: multicultural |
| The one best way | Comfort with ambiguity |
| Expertise | Speed of learning |
| If it aint broke, don't fix it | Introducing disruptive technologies |
| Change management | Reframe mindsets |
| Enrich the tribe | Build community |
| Steady state | Embrace complexity |
In the complex new world of contemporary commercial business, the stoic leader who successfully maintained the status quo – a homogeneous workforce, sustainable profits, predictable growth – has given way to leaders with agility – ones who embrace technology, are prepared for or initiate disruption, and are open-minded about diversifying their product/services and client mix.
As John Burdett says, we as talent acquisition specialists should be hiring with tomorrow's culture in mind: Are you hiring for today, or tomorrow?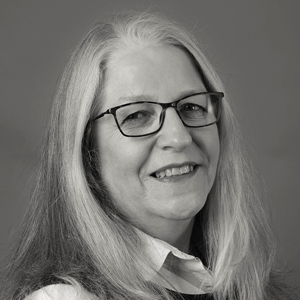 Sandra has in excess of 25 years recruitment and consulting experience within the Health and Human Services sectors across Australia, and internationally in New Zealand and America. She complements her consulting career with industry experience where she worked in a senior Human Resources Leadership role in a major teaching hospital in Boston. Well known for her consultative approach, Sandra has developed a reputation as a leading industry specialist, having placed a range of CEOs and senior executives across the sectors and facilitated initiatives including talent acquisition, talent management and organisational excellence.