Breaking the bias for International Women's Day
It's hard to believe that we are celebrating our third International Women's Day amidst a global pandemic. Every year on this day, I reflect on how far women have come in the workforce compared to my mother's generation and the advances I hope we will have made by the time my children enter the workplace. And while women have made important gains in representation, especially in senior leadership, and while I do remain optimistic about gender equality in their time, the pandemic continues to take its toll on women achieving gender parity in the workplace – especially moms of school aged children – and I am frustrated.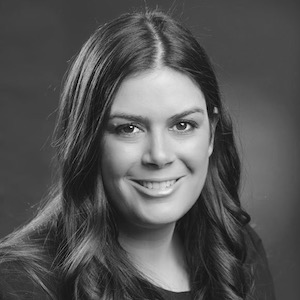 Jessica Pezim has recently joined Bedford as a Principal Consultant. Prior to joining Bedford, Jessica worked at Canadian Imperial Bank of Commerce in Human Resources focusing on talent. She was most recently a Director in the Executive Talent Management Group where she supported Capital Markets, Commercial Banking and Wealth. In previous roles she lead Campus Recruitment and Student Programming for Capital Markets which grew to leading the Campus Recruiting efforts enterprise-wide for CIBC. Jessica holds a Juris Doctorate from Osgoode Hall Law School, an MBA from the Schulich School of Business and a Bachelor of Management and Organizational Studies from Western University. She is called to the Ontario Bar Association and is a member of the Law Society of Ontario.