Review: Elevate 2017, AESC Asia Pacific Conference, Sydney
Entering a room with 50 of your competitors can be a surreal experience. Recently I attended the Asia Pacific Conference hosted by the Association of Executive Search and Consultants (otherwise known as the AESC), in Sydney. The theme of the Elevate 2017 conference: New Heights, Peak Results.
Arriving at an industry event on your own can be akin to entering a lion's den – I wasn't sure whether to broadcast my name and our organisation, putting our brand out there to let everyone know I'd arrived or sit back and observe the opposition before engaging – there would be networking opportunities after all.
Opting for the latter, it wasn't long before a friendly face (someone who knew me) came to say hello, introducing me to several others. Taming the collective in any group can be challenging and some clearly wanted to size off the competition. In the world economy, facing off against the challenges of a constant stream of potential disrupters is the new reality – one I'm sure all business leaders can relate to, no matter what market you're in. In this environment it's easy to lose sight of our strategic objectives, so I find industry events like this really help to refocus on the value we can bring to our clients.
What are the attributes for the next generation of leaders? Speaking about The New Wave: Executive Talent for the Next Generation, AESC CEO, Karen Greenbaum highlighted the ability to lead change, an entrepreneurial approach, high emotional intelligence and critical thinking. Being innovative (a recurring theme) and inspiring others were also highly rated.
Global uncertainty is now the norm. It's one of the key themes Greenbaum presented, which resonated with me. What lies ahead will be fundamentally different to what we know today. Greenbaum says while global business leaders are understandably cautious, there is optimism about channelling opportunities, looking for signals and interpreting market intelligence to navigate through uncertainty and identify new competitive advantages. Similarly, the pace of technological change will only continue to accelerate. How we embrace technology, however, will determine whether we succeed or fail. Succession planning is also a significant issue for leaders across the globe who are concerned about business continuity where there's been a lack of succession planning.
How do we ensure delivery of revenue growth against a backdrop of constant disruption? It's a concern closely related to the uncertainty that revolves around the digital expertise of an organisation. Greenbaum recommends business leaders focus on developing a talent pipeline, leveraging the agility of their executives and other talented employees to promote a culture of innovation.
Earlier in the program Oliver Bladek from McKinsey spoke about organisational agility. He quoted that by 2050 half of the Fortune 500 companies will be based in Asia. Global interconnections will see a significant rise in mergers and acquisitions and he emphasised the importance of cultural integration (with a purpose-led vision) would underpin the success or failure of these mergers. Bladek described a need to balance speed to market with stability: Too fast and you become unstructured, lost without vision and purpose; too structured and you can become overly bureaucratic. It's evident that agile companies deliver higher, healthier shareholder (an increasingly, community) value. An agile organisation, is therefore, one that effectively combines speed and stability.
Bladek also recognises the difference between technical managers and adaptive leaders, an idea presented by organisational change and development guru John O. Burdet who gave a series of lectures as a guest of TRANSEARCH International Australia in Melbourne and Sydney earlier this year. Both Bladek and Burdett identify the adaptive or inspirational leader as emotionally aware, flexible and in the 'learning zone' (as opposed to one who operates in their comfort zone, or worse, the 'terror zone'). Such leaders are effective problem-solvers. They are role models for the values of their organisations. Bladek further challenged us to engage with our teams at appropriate times. It's another example where our emotional intelligence can help us to be aware of our energy levels, to understand when we have high energy and drive (versus when we are drained).
Over the years I've helped a variety of organisations build diverse and inclusive leadership teams. It's no surprise then that the AESC conference presenters established attracting and retaining talent requires a winning value proposition. I've seen firsthand the benefits of aligning talent with mission and culture. Assessing internal talent, providing meaningful coaching, workforce flexibility and attractive development opportunities are imperatives for retention. Let's not forget it all begins with successful on-boarding, as we've previously written about on TRANSEARCH Insights. I was heartened to hear as articulated by a panel of clients who were invited to the conference that executive search consultants continue to add considerable value to our clients. Feedback from the conference on the value good executive search consultants brought to our clients' businesses included:
insight;
judgement;
humanity;
ability to understand the client's business;
taking a long-term partnership approach;
market insights;
understanding the culture;
innovative thinking, and;
deeper access to talent than any technology based solution could provide.
These points were reinforced by the attendance and participation from my industry peers, as well as the observations of the presenters, and bode well for our industry and the organisations we work with in the future.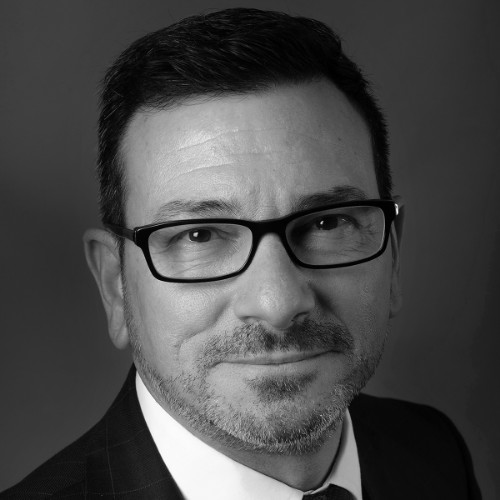 Bill Sakellaris is Managing Director of TRANSEARCH International, one of Australia's newest Executive Search companies and a Top 10 Global search firm. He possesses extensive industry experience having worked in sales and business management positions for multinational corporations such as DuPont and Ciba Geigy. He complements this experience with a reputable profile and deep understanding of executive search, talent management and HR consulting spanning over 20 years.