The theme of this year's TRANSEARCH global conference was, Creating Tomorrow's Business, Today. Executive Chairman Alain Tanugi in his opening address said, "This means exploring how to balance outside-in thinking with inside-out actions". Or in other words, how do we foster excellence within our organisations, while managing our businesses through a world of disruptors?
TRANSEARCH International partners from all over the world recently met at Versailles in France for a week-long conference on the site of the former palace that was home to King Louis XIV. Louis knew a thing or two about disruption, relocating his entire court from Paris to the country estate, a huge cultural shift for the ruling nobility at the time. Our contemporary authority on organisation culture, John Burdett, writes that we're now at the beginning of a social and cultural revolution equivalent to the invention of the printing press.
In The Fourth Industrial Revolution, presented to delegates at the TRANSEARCH conference, Burdett observes that once the predominant occupation, agriculture now employs less than 1% of people in the USA and only slightly more in European countries. Three centuries after the industrial revolution, manufacturing jobs have moved to low-wage countries and 50 years on from the introduction of the computer, the new knowledge economy in countries like the US, UK and Australia, relies heavily on the service sector. "If you hold down a key leadership role, the world is getting faster, more turbulent and to a significant degree, far less predictable," Burdett says.
Technological changes are here for the foreseeable future. When we think artificial intelligence, robotics and automation, it's not just factory workers who are in line to be replaced. We've seen self-service supermarket check-outs and airline luggage check-ins. Self-driving trains are here, as are self-driving trucks (see the mining sector). Drones can deliver parcels, follow you on your mountain bike or deliver bombs. The autonomous car is around the corner, as is mobility-as-a-service (mobility solutions that are consumed as a service) and while we have digital assistants, some will still prefer to be greeted by Sam than Siri. An uncompetitive manufacturing landscape has seen the end of vehicle manufacturing in Australia; however, even knowledge-based professions such as lawyers and financial advisors are on notice. "If it doesn't involve a high level of skill, innovation, flexibility and/or value-adding interface with the customers…" Burdett predicts these roles "are on a fast track to redundancy".
Spare a thought for tomorrow's future leaders, the millennials entering the workforce today, dealing with the present generation of progress (or lack therefore) on activity based working, managing the effects of climate change, energy crisis, potential wars and on-going conflicts. Closer to home, access to trade routes in the Asia Pacific region, housing affordability, underemployment, inclusiveness, societal impact and new energy sources. Also say goodbye to long service leave and hello to long sector leave, measured not by your service with one employer, but your service working in the one sector (Who pays for the leave?).
According to The World Economic Forum, 60% of the roles required in ten years time don't even currently exist. Whilst we cannot necessarily manage any change, Burdett says successful leaders can anticipate, or "ride the crest of change".
My objective when attending these conferences is to meet my international colleagues, exchange ideas on how we can improve or introduce new services to clients, learn new ways of thinking and also to have some fun. The former was facilitated by some outstanding networking sessions, the latter via a fascinating speaker, Gilles Babinet, who helped us explore how we can innovate the executive search industry and be part of the digital revolution.
John Burdett also provided a model for the Culture journey and key points on managing from the outside-in and leading from the inside-out:
Managing from the outside-in
Have you recognised the potential for disruption in your industry – are you prepared to reinvent your business?
Doing what you have always done is the perfect way to destroy everything you have achieved – what are you doing know that you weren't doing three years ago?
Don't confuse marketing with brand building – marketing lets people know what you do and why they should buy; your brand is your culture, ultimately who you are
Are you trapped in a transactional mindset? Rather than thinking 'How can we make money out of this?' consider 'How can we make our business better?'
Leading from the inside-out
Can you clearly describe where your business is heading? What will success look like five years from now? If you can't imagine it, you can't create it.
Are your organisation's values clearly defined? Do you live those values?
Do you have the talent to compete with your competitors? Do you have trouble attracting or retaining the best people? Is a leadership succession plan in place?
What is your reputation in the marketplace? Do your employees project the brand?
In what ways do you give something back to the community? How does what you do make a difference in people's lives?
Are you creating tomorrow's business today and are you on the culture journey? If so, let me know how it's going.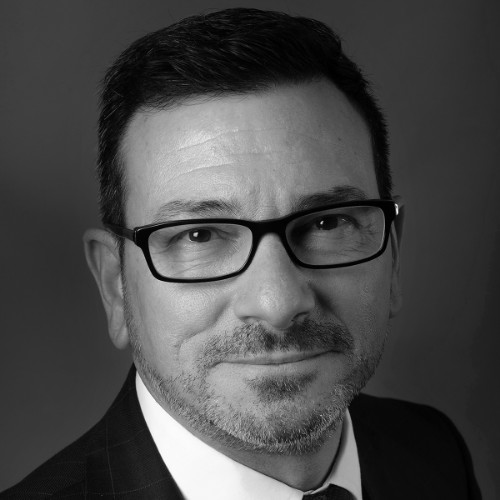 Bill Sakellaris is Managing Director of TRANSEARCH International, one of Australia's newest Executive Search companies and a Top 10 Global search firm. He possesses extensive industry experience having worked in sales and business management positions for multinational corporations such as DuPont and Ciba Geigy. He complements this experience with a reputable profile and deep understanding of executive search, talent management and HR consulting spanning over 20 years.