A perspective from The Bedford Consulting Group
In the context of COVID-19, determining executive compensation is far more complex and important now than ever before.
At Bedford, we believe Board preparation for 2021 compensation cycle needs to start now. The urgency is due to ensuring company survival through the crisis and the need to be a good corporate citizen, protecting the health of employees and customers.
In our experience, garnering ongoing support of shareholders and shareholder rights groups in relation to pay practices is a function of three factors:
1.     Performance: Are incentive pay practices supported by the achievement of performance objectives? Has the company included a measure of total shareholder return as a performance measure?
2.     Reasonableness: To what extent has the Board considered market conditions, the practices of peers and the overall economic climate in determining its pay practices
3.     Disclosure: Has the company disclosed enough information to provide shareholders with the transparency needed to make their own determination about the appropriateness of pay practices? In a time of economic upheaval, this factor cannot be emphasized enough.
Of the three factors, we believe performance should be the immediate focus for Boards and their executive teams. Historically, shareholder rights groups such as Glass Lewis and Institutional Shareholder Services (ISS) have frowned upon companies who try to recast their performance objectives mid-way through an operating year. In recent policy statements, both Glass Lewis and ISS advised against a "business as usual approach," with ISS stating an expectation that "…companies will materially change their performance metrics, goals or targets used in their short-term incentive plans in response to the market decline and potential recession resulting from the pandemic."
Rather than reacting to performance results at the end of the year and trying to determine what the impact should be on compensation, we advocate a more proactive approach. Companies must recognize the critical role executive compensation programs can play in terms of channeling efforts throughout the crisis. Corporate boards and their executive teams should seize the opportunity now to create alignment on the best path forward to ensure both survival in the near term and positioning the company to thrive as the economy recovers. This implies:
·      Setting a realistic, scenario-based strategy grounded in assumptions that can be tested and adjusted as better information becomes available
·      Simplifying and clarifying objectives and performance metrics that can be cascaded from the Board room to the front line
·      Establishing short and mid-term priorities that can serve to give a greater sense of purpose and direction
·      Ensuring accountabilities and expectations are tightly aligned with the strategy and objectives, and are effectively communicated through each level of the organization; and,
·      Adopting a "high visibility/high touch" leadership model to both motivate employees and identify those that may need help through these difficult times
We are advising boards to establish a framework now for the data they wish to have at their disposal to actively assess both company performance and the performance of executives throughout the crisis. Discipline on data collection and analysis now will position the Board to make more informed decisions about adjustments to corporate strategy, realigned objectives and performance metrics, and ultimately about executive compensation as year-end approaches.
A recent Pearl Meyer survey of public companies in the US found 95% of Boards were actively focused on the impact COVID-19 will have on employees and shareholders. The boards of Canada's public companies can expect to face unprecedented scrutiny in the coming months as shareholders and employees assess their response to the crisis. For the past 40 years, the Bedford Consulting Group has been a trusted partner for business leaders through both good and bad times. We have the expertise, experience and research capability to help our clients make the decisions today that will help them succeed during an unparalleled period of adversity.
The Bedford Consulting Group Proud Partner of TRANSEARCH International
Bedford, provides independent compensation advice to Boards and executive management. Our expertise spans industry and is grounded in deep research capability. Bedford regularly conducts custom benchmarking surveys and has published industry-specific, annual compensation surveys such as the Bedford Mining Industry Report of Board and Executive Compensation since 2009. It is a comprehensive, annual compensation survey of over 200 mining companies. The 2019 survey utilizes over 20,000 data points and identifies compensation paid at junior, mid-tier and large, publicly listed mining firms. We have recently released a similar survey for the cannabis industry.
Bedford has been a strategic partner with public and private companies for over 40 years. It is the pre-eminent resource for the recruitment of executives and management worldwide, and a trusted source of guidance and advice for all matters related to executive and board level compensation.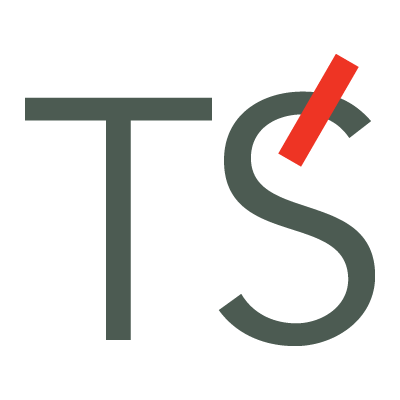 TRANSEARCH International is one of the leading executive search organisations in the world. Headquartered in Europe, we have representation in The Americas, Asia Pacific, Europe, Middle East and Africa. Our global presence allows us to service companies around the world – covering all the major industry sectors. For over 40 years TRANSEARCH International has, as passionate experts in the executive search and leadership consulting industry, built leadership teams for our clients.