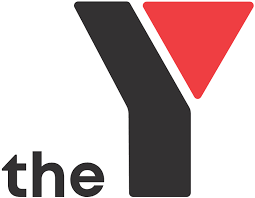 The largest employer of young people in Victoria
Services provided across 120 sites
Many Victorians have grown up participating in programs provided by the Y. Whether they are recreational activities, camps, Gyms, Kingswim, action sports, Youth Parliaments or leadership programs, the Y has provided an inclusive environment where people of all generations can participate.
Their values reflect the four pillars adopted internationally by the Y Movement and include:
Community Wellbeing
Meaningful Work
Sustainable Planet
Just World
Services are delivered at the local level and via Virtual Y, a program developed in partnership with the Victorian Government providing a free digital platform enabling people to stay connected, participate in fitness classes, access nutrition advice and wellbeing sessions.
Y Victoria is now looking to engage two new Board Directors bringing the following areas of expertise:
Treasurer – CA or CPA qualified:
in corporate governance, financial oversight and providing guidance at a board level
commercial focus
NED with high level commercial digital transformation experience:
in digital governance, privacy and cyber security, in a commercial environment.
led digital transformation to improve efficiency and provide cutting edge service access.
To be considered for these two pivotal roles you will need to demonstrate high levels of commercial acumen, have the ability to work collaboratively with your peers, have previous board experience and will have worked in a variety of industries.
The roles are voluntary and will include participation in Board Subcommittee activities. You will need to show an ability to fulfill the time requirements – approximately up to 3 hours per week.
Additional information can be found at: ymca.org.au
Sandra Brown of TRANSEARCH International Australia is working with the Y Vic to appoint these Director positions, as such all applications will be forwarded to and reviewed by TRANSEARCH.
To be considered for these roles, please apply with a detailed board profile by sending your application (CV and cover letter) in word format to sandra.brown@transearch.com.au or contact Sandra Brown for a confidential discussion.